OUR COVID-19 SAFETY PRECAUTIONS
At Meili Construction, safety is our biggest priority. We are constantly evolving our safety requirements and precautions as the COVID-19 pandemic continues. We ask our employees to wash their hands on a regular basis, wear face coverings when within 6 feet of other employees and stay home if they are sick. We hope that by working together, we can minimize the impact of the COVID-19 virus in our community and in our world today.  
We are an Essential Service
In early March of 2020, our national, state and local leaders began responding to the threat of the COVID-19 Outbreak in our communities. In Lane County and the State of Oregon, affordable construction is was considered an "Essential Service". Because our company is primarily an affordable housing construction company, our office and our site crews continued and still continue to work safely while taking necessary precautions to protect against the virus.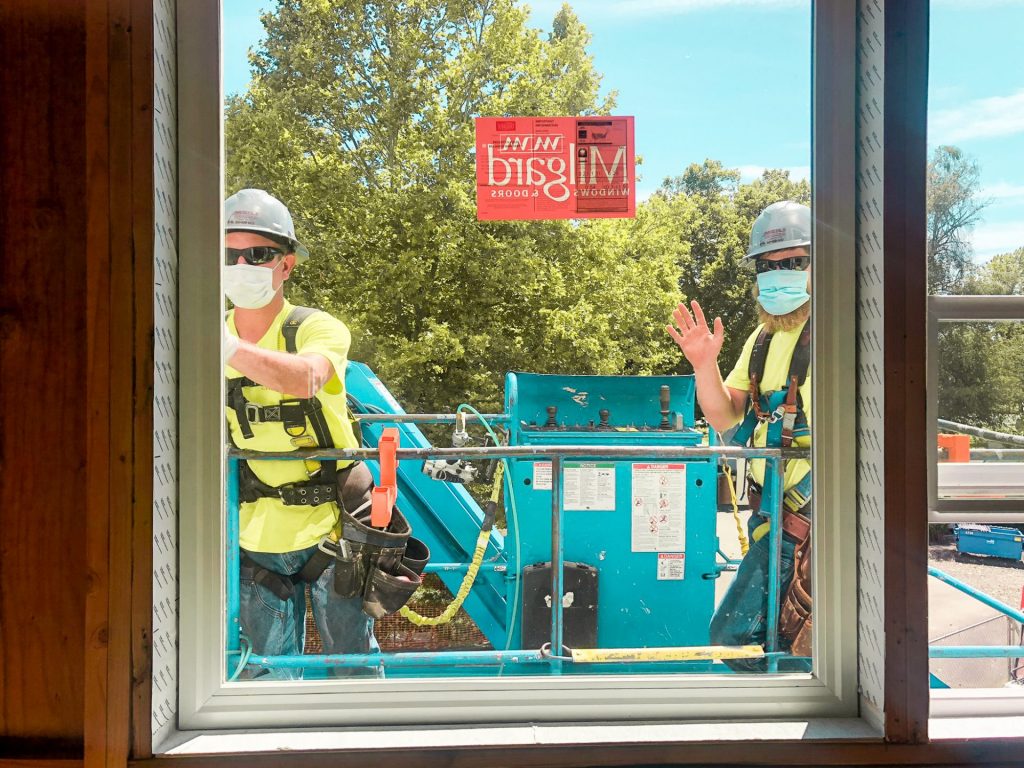 OUR COVID-19 SAFETY REGULATIONS (AS OF 7/6/20)
We have implemented a number of additional safety measures and regulations as recommended by the CDC and as outlined in the AGC – "COVID-19 Job Site Practices." We are also closely monitoring further government mandates and CDC recommendations — and reacting company-wide in a manner that allows our workers to remain working in a safe environment. Our current adopted policies are as follows:
Hosting "GoToMeeting" screen sharing meetings during pre-construction design meetings
Holding preconstruction and weekly OAC meetings with design-development team members by teleconference
Increasing social distancing by conducting team walk-around meetings (when possible) after the construction site day is over (typically about 3:30 pm)
Posting of the latest CDC, WHO, and State of Oregon recommendations at all worksites
Encouraging employees who are sick to remain at home until evaluated
Designating employee representatives at each worksite to screen for sickness
Prohibiting unscheduled visitors to access worksites and office
Practicing social distancing
Sanitizing all common "touch points" – twice a day
Cleaning all portable toilets – twice a week
Changing all on-site meetings to teleconferencing
Adding portable wash stations and expanded washing stations
Providing hand sanitizer, facial tissues and hand wipes at every worksite
Requiring all jobsite employees to wear gloves and eye protection at all times